Marine
... providing long lasting & new age "GREEN" solution to ageing Infrastructure.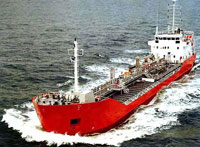 Application and products :
GRE can be applied in a wide range of systems, among others: Marine Vessel (Ballast water systems, Sea Water cooling systems, Gland & flushing systems (onboard dredgers), Fire Fight systems, Black & grey water systems. Condensate lines, Inert gas effluent, Sounding & ventilation lines, Tank cleaning systems, Potable water systems, Ballast water treatment, Scrubber units):- GRE Pipes
GRE is the ideal pipe system for the Marine market. Compared to galvanised steel, rubber lined steel and Cunifer, installation costs of GRE systems are lower due to their lightweight nature and ease of handling. Whereas steel pipe systems have typically to be replaced 2-3 times during the life time of the ship, GRE pipe system will last the full life time of the ship therefore reducing maintenance costs and total cost of ownership.
Access systems:- Stairs and decking, Ladders, Gratings, Handrails, cable trays