Cleaning & Maintenance
... providing long lasting & new age "GREEN" solution to ageing Infrastructure.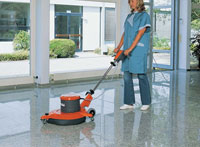 Specific formulations give the products unique properties such as strength,stiffness and low weight that cannot be achieved with more traditional materials. Composites offer major material benefits in:
Marine applications – resistant to salt water
Chemical environments applications – resistant to most chemicals
Electrical applications – glassfibre is an insulator
Hygienic environments – withstands autoclave 140C temperature
Strict hygienic applications – antimicrobial additives for more protection
Long reach applications – stiff, strong and light weight
Measuring applications – low thermal expansion
Telescopic applications – composite tubes are resistant to buckling
With Aeron's expertise in composites, accessories and a variety of locking solutions we can build a product to meet your specific requirements. Our product range from demanding 10-part telescopes to standard fixed length handles serve the working height between 1 to 25 meters.
Keep your feet on the ground to replace traditional working methods (ladders, scaffolds, lifts) – safe, quick, easy, cost effective - meet new legislation
Replace traditional materials (wood, aluminum, steel) – composite material benefits
Invent totally new products with us
Applications and Products :-
Tools Handles:- Telescopic Tubes, Fixed Tubes, Handles