CFRP(Carbon Fiber Profile) Cable Core Rod and Pole
... Ranging from step treads, fibreglass bay lamps, FRP / GRP tubes and rods, Aeron also manufactures fibreglass pole, carbon fibre profile, carbon fibre rod, cable core rod, and CFRP rod...

Aeron Composites is a leading manufacturing Company supplying and distributing assorted range of decorative fiberglass poles to its industrial clients. Our fiberglass poles are able to withstand high temperature and extreme weather conditions. They are highly durable and economical too. Besides decorative fiberglass poles, we are also manufacturing Cable core Rod and fiberglass pole. Besides lighting poles and FRP / GRP profiles, we are leading manufacturers and suppliers of composite profiles as well, i.e. carbon and fibreglass durable profiles and rods.
Our Cable core Rod and Carbon fiber profile offer predominant product characteristics that are vital in requesting applications:
Excellent solidness to weight proportion
Excellent quality
Low thermal co-efficiency
Excellent exhaustion quality
Smooth surface
Weightless and dormancy
Tolerance proficiency and more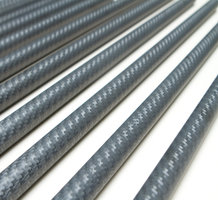 Aeron composites Company is considered as premium source of Cable core Rod and fiberglass pole in the industry. Backed by skilled team of professionals and industry experts, our products are well known worldwide for strict quality parameters
To know more about our GRP FRP profiles and other products, please visit our online range of products and mail us your requirements for custom orders.